Our experience with Century and their Customs Department has been amazing! From day one, the help we received was incredible.
We changed the name of our school last summer, and during that process I reached out to Leon Rogers for some guidance in making a smooth transition between uniforms and other custom gear. Needless to say, he and Jimmie Edwards rolled up their sleeves and jumped right in. Within a very short time they had rolled out five different, new uniforms and had them in my students' hands.
Our uniforms are not just custom colored, they are custom-tailored to give each one the look that I had envisioned. I wanted quality and I got it! We went with heavier-weight material to give our students top-of-the-line quality and durability.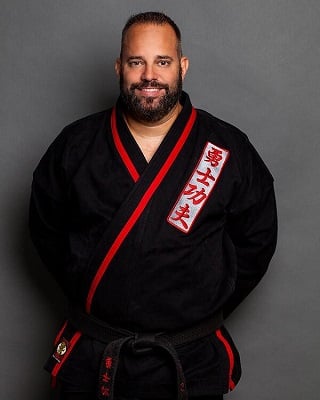 All of our uniforms are also custom embroidered -- not only on the front and back of the jackets, but on the front and back of the pants leg as well. Our instructor uniforms are from the Iron Man line, and fit and feel great! Every instructor-level rank requires different-colored detailing, and the embroidery is strong and flawless. We now have a different uniform for each program we run (Children, After School and Adult). The design and production department gets these to us when we need them within 12 to 15 days of ordering – again, that's with every single uniform being a custom piece! You can't get that anywhere else, especially for the quality and price.
We now have seven total versions of our uniform, and all we have to do is email Jimmie Edwards and say "Send me this one," and he knows what style and uniform we need. Not a ton of questions; just, "Yes sir, we will start right away!" We are now getting ready to unveil our new line of custom sublimation-patch BJJ uniforms for our students and instructors, as well as all custom-labeled sparring gear for our nighttime and after school programs. We're also preparing some custom patches for our students.
If we need a non-custom item and it's in stock, Century will ship it the same day I order. I emailed Jimmie on a Thursday and said "I need 110 training knives." He not only had these in my hands by the following Monday, but he gave us a great price as well!
I have been in martial arts since 1975 and have always loved Century products. I still have some of my sparring gear from competition in the 80's, including the heavy bag I purchased way back then!! With most of their products made in the USA, top-of-the-line quality and service that's second to none, why would I go anywhere else?
Sincerely,
Master Copeland Lanzillotti
Founder of Jong Shi Gung Fu
Warriors Way Martial Arts Institute