Hello everyone! Happy Tuesday, April 2nd - and how was everyone's April Fool's Day? Was anyone able to pull an especially clever prank on their students, instructors, or fellow students?
Hopefully you read and enjoyed our little April Fool's joke on The Centurion! Sorry, you'll have to wait a little longer for us to come up with the cloaking technology to make a Nigel the Ninja that's actually invisible.
If you're disappointed by that revelation, take comfort in this fact: at least you're not my coworkers. They were on the receiving end of a different April Fool's Day prank, one that was a little bit more...edible. Sort of.
In our Marketing department, the first Monday of every month is Cake Day, to celebrate the birthdays that month. I was put in charge of making the cakes. This is the most responsibility I have ever been given, and it was only a matter of time before I found a way to abuse it. This Monday, instead of a cake, I decided to make cupcakes.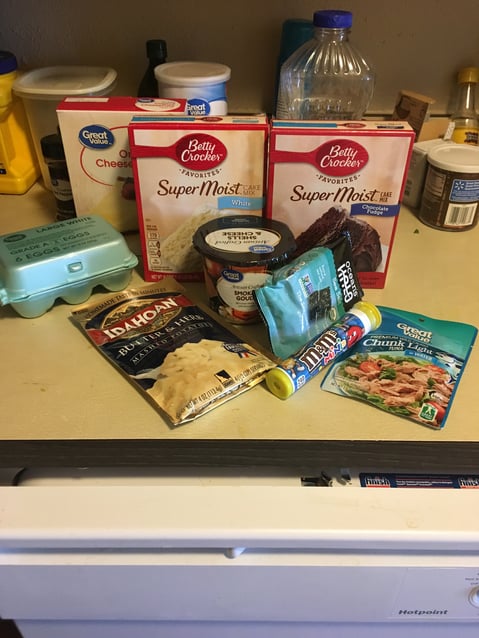 *Evil laugh*
Special cupcakes. With special filling: chocolate, raspberry, cheesecake creme....or pickle, mashed potato, tuna, mac n' cheese, or nori (seaweed), plus one small Lego toy.
Don't worry, I warned them there would be surprises. Would it have been funnier not to? Yes. But I want them to eat the future cakes I bring in, otherwise I'll end up taking home half a sheet pan full of cake, and, consequently, eating it. And my gut doesn't need that.
Here was the finished product: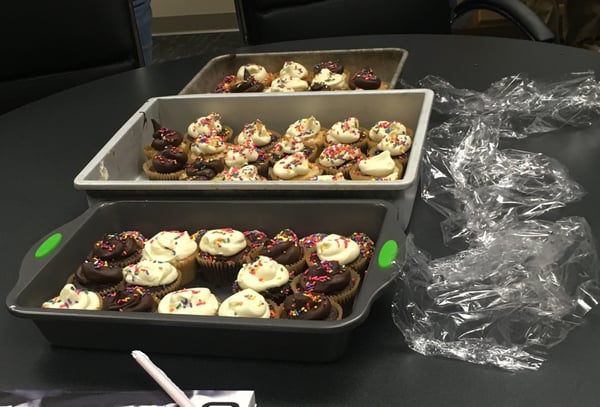 So unassuming and innocent.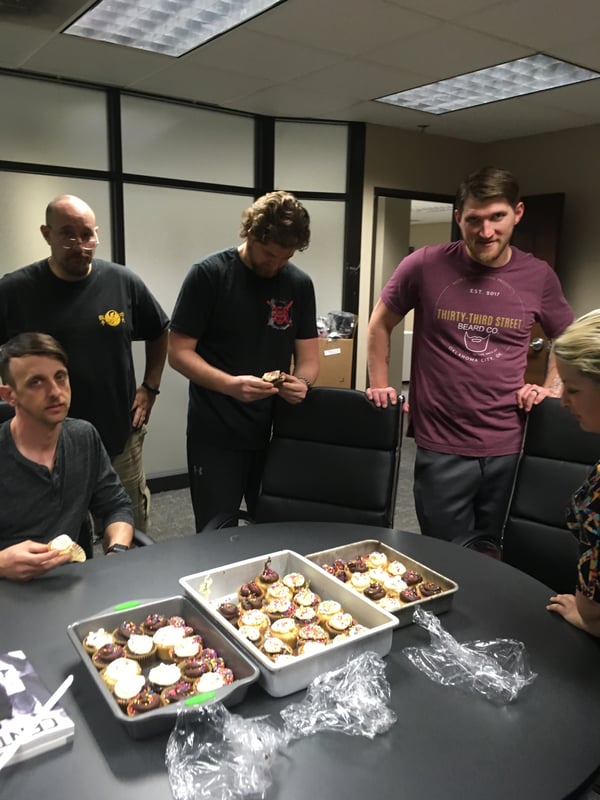 The initial takers were skeptical.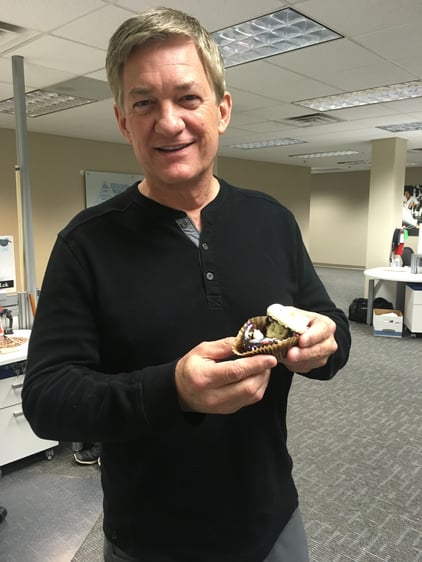 VP David Wahl. This is the face of betrayal, upon discovering the mashed potato cupcake. I wouldn't have felt so bad if I hadn't told him, "I think I see white filling; it's probably cheesecake," right before he bit in. Or if he hadn't gotten the seaweed cupcake immediately after.
Overall, I was too merciful. I should have made more gross cupcakes. Oh well. Live and learn.