Getting kids into martial arts at a young age can be a wonderful thing for them. Not only do the arts provide great exercise, but martial art classes have been shown to have a positive mental effect on children.
Brazilian Jiu-Jitsu (BJJ) is a popular martial art with all age groups, and kids are no exception. Teaching BJJ to kids comes with a particular set of challenges, though. Specifically, challenges related to rolling. It's important that students get the chance to test out the techniques they learn in class. But sometimes, their own energy can get the best of them. Rolling turns into horsing around with a friend. Or an uneven number of students make it to class, leaving one kid the odd man out when it comes time to partner up.
No kid should be left without a buddy – and that's where Grapple Buddy comes in!


The Grapple Buddy was the brainchild of a BJJ instructor who faced those same problems. His quest for a solution led to the creation of Grapple Buddy. A youth-sized grappling dummy, its torso-shaped with a head and shoulders, so students can practice body and arm positioning from the mount, side control, and other angles.
The bright red Buddy is made from high-density foam and a vinyl cover—easy to wipe clean and durable enough to withstand anything a pint-sized player can dish out.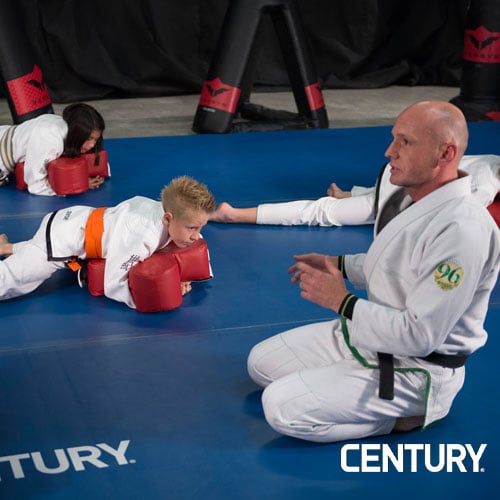 If you're looking for a way to let your budding BJJ player practice at home, the Grapple Buddy is the way to go (and it's certainly preferable to them using a little sibling for practice!). All levels of players can benefit from a little extra practice now and then.

Check out these tips and techniques for in-school or at-home training with the Grapple Buddy.