February is Black History Month. This month is a time to celebrate the cultural contributions and achievements made by black people in history, art, science, sports, and more.
This is a great opportunity for your kids or students learn about some amazing black martial artists! Try making this fun trivia game for your kids, and let them match the names and faces with inspiring facts.


Make the Game
You'll need: poster paper, scissors, clear tape or glue, a printer for pictures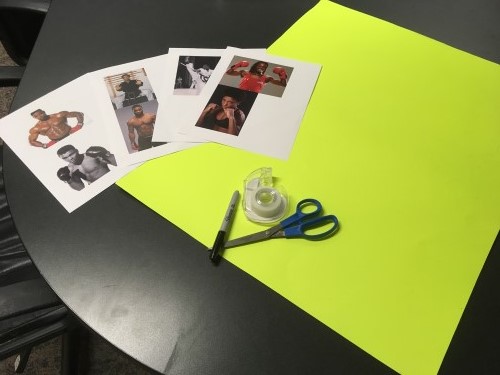 1. Print out pictures of the martial artists. Cut them out and trim off the excess paper.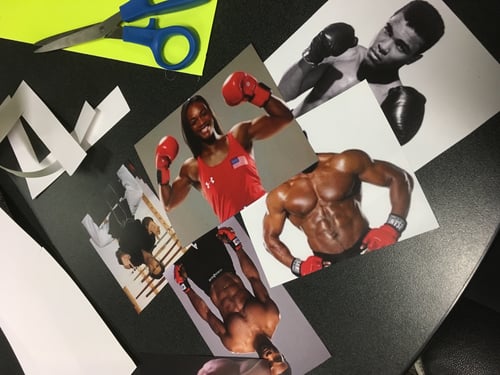 3. Using clear tape or glue, attach each picture to a card. Write the name of the martial artist above his or her picture (this is optional – for added difficulty, don't write in the names).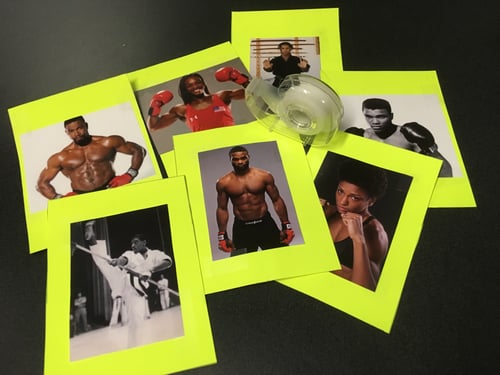 4. On the remaining cards, write out the trivia facts.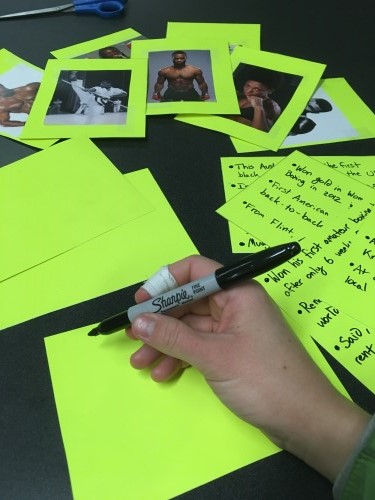 5. To play the game, lay out the cards with the pictures and names. Spread the trivia fact cards below them (in no particular order).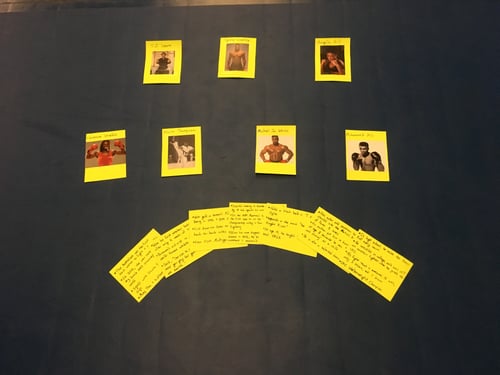 6. Invite your kids to read over the trivia cards. Let them talk amongst themselves when deciding the answers. When they reach a conclusion, they should place the facts card below the card with the person's picture and name.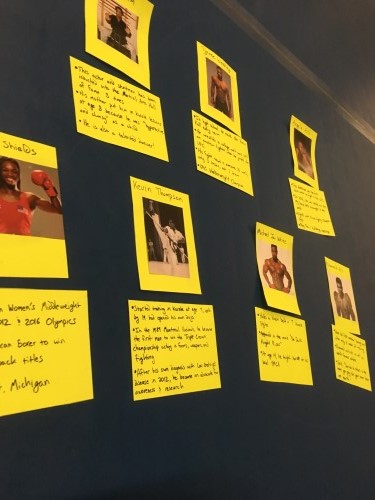 7. Once all the cards have been guessed, look over them and correct any cards that were guessed incorrectly (you can also give hints to guide kids to the right answers).

8. Start a discussion with your kids: how many did they know? Did any facts surprise them? What makes each of these people a role model?



Here are a few ideas for cards! These men and women are Olympians, activists, big-screen stars and more. There are seven examples provided below, but you could easily add more.
Angela Hill
This Australian was the first black woman to fight in the UFC
Currently signed with Invicta Fighting Championships
Muay Thai and kickboxing martial artist
In 2016, she was ranked by Fight Matrix as the #3 female MMA strawweight in the world
Claressa Shields
Won gold in Women's Middleweight Boxing in both the 2012 and 2016 Summer Olympics
First American boxer to win back-to-back Olympic titles
From Flint, Michigan
Michael Jai White
He holds a black belt in seven different karate styles
Appeared in the hit movie The Dark Knight Rises
When he was 14, he taught karate at his local YMCA for extra money and fighting in tournaments
Spent three years as a teacher for emotionally disturbed children
Muhammed Ali
Won his first amateur boxing bout after just six weeks of training
Renowned activist who said, "Service to others is the rent you pay for your room here on earth."
He also starred in a Broadway musical, and recorded a spoken-verse album
One of history's best-known athletes, who died in 2016
T.J. Storm
This actor and stuntman has been inducted into the Martial Arts Hall of Fame three times
His mother made him start taking karate at age 8, because he was "hyperactive and clumsy" as a child
He's also a talented dancer!
Tyrone Woodley
When he was in high school, he made the Honor Roll every term
This college wrestler was still an amateur MMA fighter when he joined the UFC
His MMA record is impressive, at 16 wins, three losses and a draw
The current UFC Welterweight Champion
Kevin Thompson
He began training in karate at age 7, and at age 19 opened his own dojo
In the 1989 Montreal Nationals, he became the first male competitor to win the Triple Crown: championship victory in karate forms, weapons, and fighting
After his own diagnosis with Lou Gehrig's disease/ALS in 2012, be became an advocate for awareness and research of the disease