Did you know? In 2014, the National Survey on Drug Use and Health found that 21.5 million Americans ages 12 and up were battling substance abuse problems. There are many factors that can contribute to a person's risk of developing addiction. Genetics, underlying mental issues, environment, and negative or traumatic life events can all play a role, but sometimes, there is no clear answer as to why someone develops an addiction.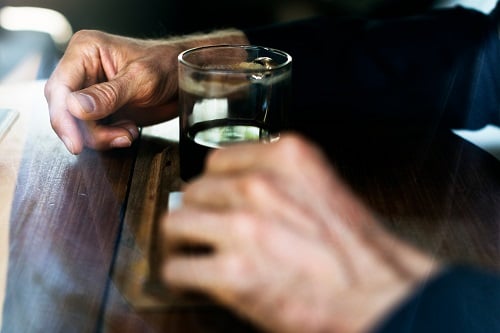 Breaking out of the vicious cycle of addiction is difficult, but it can be done. Studies have shown that physical activity, like martial arts training, can help people recover from addiction (and help with a variety of issues, from mobility and balance problems to self-esteem and mental health). It not only helps your body gain strength, but allows you to feel in-control so that you can take charge of the way you feel, both inside and out. That's why it's one of the best ways to help facilitate addiction recovery. Exercise promotes healing in every way and allows you to recover on your terms.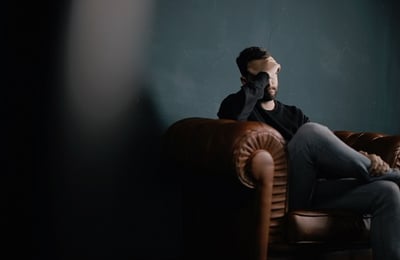 If you're recovering from addiction, know someone who is, or simply want the motivation to cut back on drinking, or put down the cigarettes for good (also an addiction – legal drugs are addictive too), martial arts can help. Keep reading for some great tips on how exercise can help you get healthy mind, body, and soul.
Note:
Talk to your doctor before you start a new workout plan, especially if you have compromised health. Together, you can figure out an exercise routine that suits you.
It's important to remember that certain workouts may be too extreme. Don't jump into something like muay thai or competitive judo right off the bat. Go slowly and try a few things to see what's best for you and your needs. You might want a low-impact exercise that is easy on the joints, or an exercise that combines physical fitness with a mental health boost, such as yoga or tai chi. If you feel like taking on more of a challenge, try cardio kickboxing. It's commonly offered as a group fitness class in gyms. The instructors are understanding and will let you work out at your own pace.
Find your routine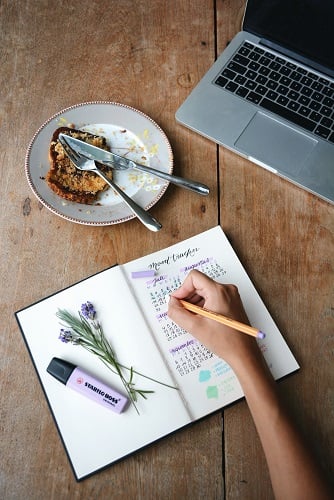 Creating a workout routine that you can maintain for years to come will benefit you in the long run, so it's important to look for ways to exercise that are fun and mentally as well as physically stimulating. This will help you stay motivated and prevent boredom from creeping in. Besides that, the right exercise can help you get better sleep, something that is often important to individuals in recovery (and for overall health for everyone!).
Try something new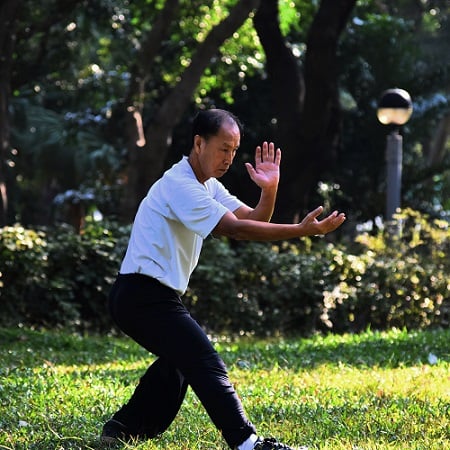 If you've never tried yoga or tai chi, there's no time like the present! These workouts can be tailored to suit your needs and are either gentle or a little more hardcore, depending on what you're looking for. They can even be adapted for your safety by including the use of a chair or a pool, making them perfect exercises for seniors or individuals who have existing health issues.
Not only are these workouts great for building strength, but they are also perfect for boosting your mental health and allowing you to take deep breaths for relaxation. Another benefit is that they can both be done alone or with a group/partner, helping you stay social.
Get into nature
Getting outside has numerous benefits. Studies have shown over the years that spending time in nature not only leads to an improvement in physical health, but it also can also help you relax, reduces stress and anxiety and allows you to take a time-out from the world when you need one. Whether you want to go for a hike in the woods or simply head to the park with the kiddos, getting outside is a wonderful way to stay fit.
Bring Fido!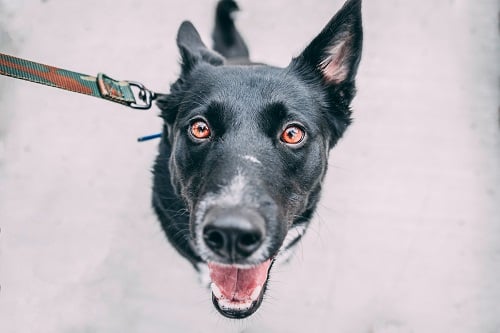 Dogs really are our best friends. If you have a dog, get them involved in your recovery by allowing them to help you get active. Because dogs need a lot of exercise and attention, they're great companions when it's time to get moving, and they are excellent motivators. Running or jogging, walking through the park, playing games, and swimming are just a few of the things you can do with your pet that will allow both of you to get active and have fun. For some more great ideas, on how to involve your dog go here.
In conclusion:
Finding the right workout for your physical and mental needs is imperative when you're in recovery. Your body and mind are linked when it comes to staying healthy. Learning the best ways to feel good and cope with stressors will help you not just in the short term but for years to come.
Enjoy this post? Want more info? Be sure to check out these related Century blog posts about:
• • • • • • •
Susan Treadway is an addict in recovery. She uses a holistic approach to sobriety to stay on a successful path and believes adopting even a few holistic methods can help anyone struggling with addiction.
She wants everyone to know that you don't have to be a hippie to embrace holistic wellness – this concept is simply about focusing on your entire sense of well-being rather than just one part. She hopes her website, RehabHolistics.com, will inspire anyone who has struggled with addiction to incorporate holistic practices into their own self-care routine.