Good morning everyone! I'm writing this blog post from Anaheim, California, where the 2019 IDEA World Convention is taking place - and Century Martial Arts is part of it!
IDEA World is a convention for fitness industry professionals, including personal trainers, group fitness instructors, fitness studio owners/operators, nutritionists, etc. There are training sessions, seminars, and a trade show with tons of cool exhibitors (including Century!). Think of it like a SuperShow, but for fitness.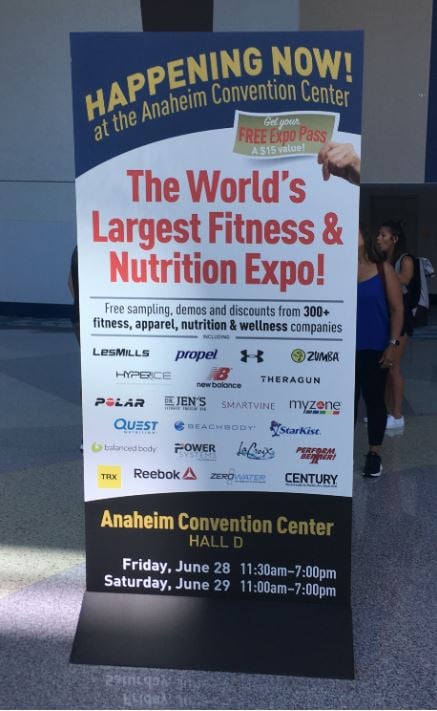 Yesterday, we arrived to set up our booth! I'll come back with more pictures later - I may be biased, but I think ours is one of the cooler ones. Here it is, only semi-finished: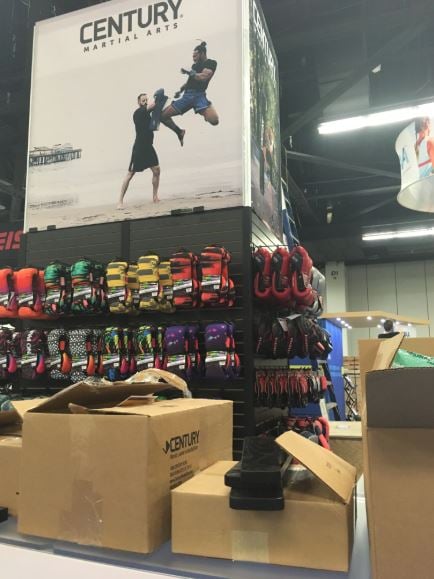 Are those the amazing Strive machine washable boxing gloves you see? Yes, yes they are.
So, why a martial arts business at a fitness trade show?
As you've probably heard me say countless times on this blog (and in person), and as you probably know firsthand: martial arts is an amazing form of fitness. It's fun, functional and exciting - and it's killer cardio and toning!
Just like we're passionate about changing lives through martial arts, the attendees are passionate about changing lives through fitness. Martial arts has a lot to offer the fitness community!
Now, is a cardio kickboxing class going to turn you into a pro cage fighter? Absolutely not! But it can be a "gateway class" to actual martial arts training. Fun story: my first time using a Wavemaster training bag was in a cardio bags class at my college! That experience is what made me seek out a muay thai gym.
My hope for IDEA World is that some trainers and gym owners see the awesome stuff we have, test out the kickboxing demos that we have scheduled, and bring them back to their own members. Maybe more people get inspired to start martial arts because of what happens over the next few days! That's a pretty cool thought, right?
We'll see! I'll keep updating the blog from IDEA World - and Sunday, I head to SuperShow! I can't wait to see you there!