I'm writing from the IDEA World Convention in Anaheim, California. It's the go-to fitness industry event for personal trainers, group fitness instructors, gym owners, etc - and Century's a part of it!
In my post yesterday, I mentioned the demo classes that the Century Booth would be holding with our program partners, K2 Kickboxing, Boxing & Barbells, and Billy Blanks, with his new program Billy's Boom Boxing. All 10 classes we held throughout the day were full! The instructors were phenomenal, and we had dozens of people who didn't even take the class come to see or take pictures of/with Mr. Blanks. A lot of people said how amazing and positive he was, and remembered working out with Taebo VHS tapes.
Billy Blanks is a martial artist who inspired thousands of people to seek a healthier lifestyle - how cool is that?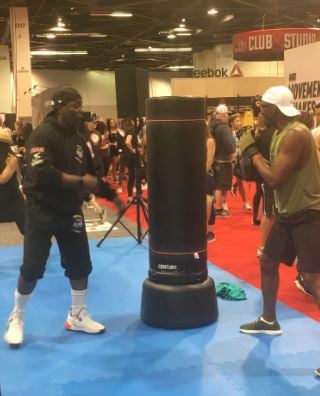 Billy Blanks in coaching mode!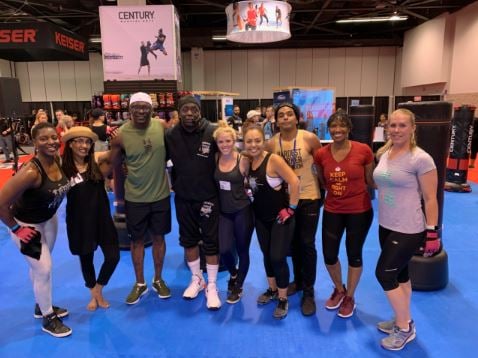 Group shot of the class!
Of course, it wasn't just Boom Boxing that got attention. People got to kick and punch their hearts out on Torrent bags in K2 Kickboxing...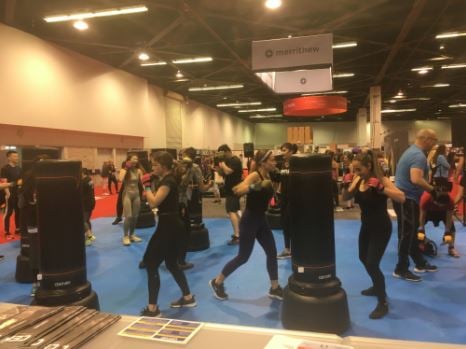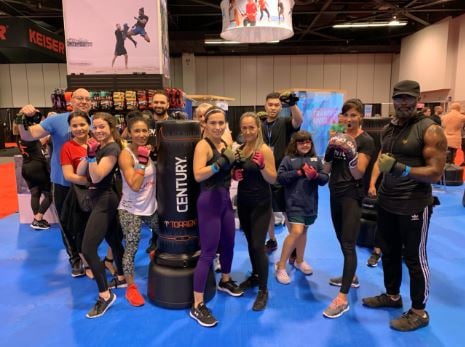 And feel the burn with Boxing & Barbells!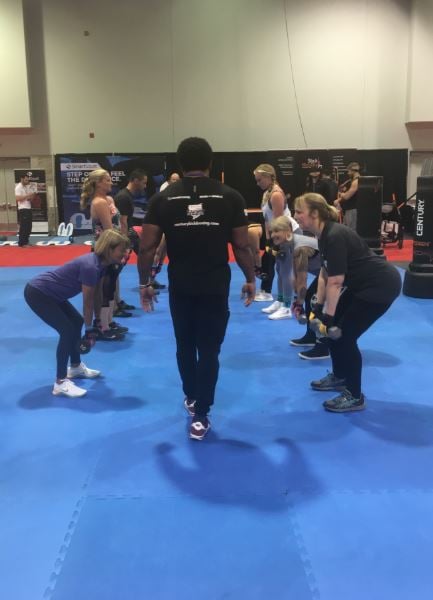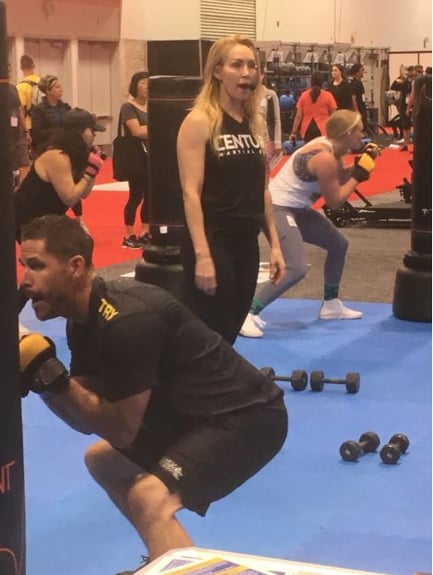 It was an amazing time! There was so much interest and enthusiasm from everyone there. Today should be fun as well - we have more demos in store! Then, sadly, the convention ends and it'll be time to break down the booth...
And go to SuperShow tomorrow! :D I'm going to try to post an update tonight, because as busy as the Show is, I don't want to take chances!
I'm looking forward to seeing more of you then!