Supplements have become a dietary staple for people seeking to improve both their overall health, or boost the specific health of certain organs or systems (like vitamin C for the immune system or E for skin health). However, for many people, trying to figure out which supplements and vitamins to take leads to confusion and uncertainty. Knowing how to research new supplements, what works, and which supplements can be hazardous to your health is important for making smart decisions. Before you try anything new, check out this informational guide!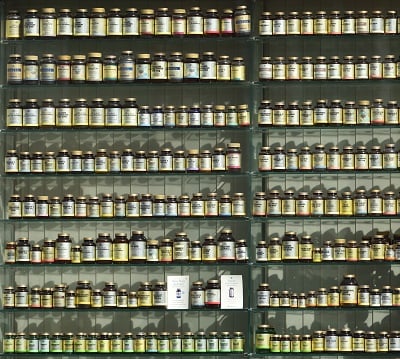 With so many options out there, finding which supplements are useful, which are useless, and which can actually harm you can be a struggle.
Stay Informed About New and Existing Supplements
From the food you eat to the supplements you take, it's important to be exactly aware of what you are consuming. Some supplements may offer benefits and few side effects, but it can be hard to know which version to choose.
For example, cannabidiol oil (a.k.a. CBD) has grown in popularity for its ability to relieve a variety of symptoms, such as inflammation, pain and possibly anxiety (and no, despite being derived from the cannabis plant, they don't cause any sort of "high"). If you are thinking of trying this natural pain reliever, it's important to take steps to ensure you are getting an effective, safe product. Before you pick up CBD oil for yourself, you'll want to read through reviews and buyer's guides so you will know exactly which CBD oils are best.
Researching supplements this way will also help you come up with appropriate questions for your doctor before you change your treatment plan. You can also check out supplement grades online to determine which products are considered safe and will provide the most benefits with the fewest side effects. Finally, learn how to properly read supplement labels, just like you would for food, to avoid potentially dangerous reactions and learn the proper dosage for optimal results.
Know Which New Products Actually Work
The world of vitamins and supplements can be pretty tricky to navigate. It seems like every other day there's a new supplement being pushed by celebrities and social media stars. So it can be difficult to tell which ones work, and which ones are a waste of money. You should always start your search by talking to your healthcare provider, but you can also check out lists online to discover new supplements on your own.
The efficacy of most supplements can hinge upon a variety factors including age, sex and current health conditions, so keep these elements in mind when looking through lists. If you are male looking to boost your health and fitness, some of the most promising products include fiber and folic acid.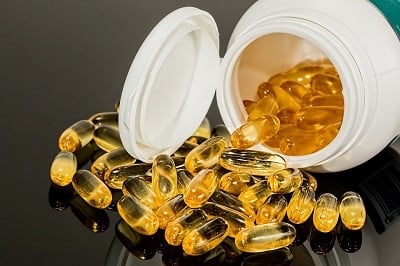 Women, on the other hand, may find it easier to get the support they need from a multivitamin option. Multivitamins contain a host of healthy ingredients that can be beneficial, so long as you are smart in researching your choices. Vitamins, supplements and multivitamins can also come in a wide variety of forms, from pills to oils to powders. Some delivery vehicles may be more beneficial than others, depending on your palate and dietary restrictions.
Be Aware of Potentially Dangerous Side Effects
When it comes to supplements, some side effects are fairly normal. For instance, taking a multivitamin on an empty stomach will cause stomachache and discomfort (just how much discomfort varies person-to-person). But the dark reality of supplements is that many of the supposedly natural, safe products on the market can actually be dangerous for your health. Bitter orange, comfrey and aconite are all available online and even in some supermarkets, but the potential side effects of these supplements include stroke, liver damage and even death.
Of course, even if a supplement is not directly damaging your health, the side effects can still lead to additional issues. One example of this is the ever-popular melatonin. When taken periodically and as directed, melatonin can be helpful for those random sleepless night. But continued melatonin use actually inhibits the chemical processes that help you fall asleep, which can lead to more severe insomnia and sleep problems. Being aware of side effects like these can help you avoid severe consequences, but you should also look for possible interactions with any other medications or supplements you are taking.
There's nothing wrong with adding supplements to your diet. Just be smart when deciding which ones you plan to try. Do your homework and always ask your doctor before you begin taking any kind of pills, powders or supplements for your health.