Looking for the perfect holiday gift for your martial arts-oriented friends and loved ones? Our friend Jackie Bradbury, AKA the Stick Chick, was kind enough to do the legwork for you, combing through Century's Holiday Gift Guide to pick out her recommendations for gifts that won't break the bank! Tuesday's installment covered gifts for kids; but, since most of us know and like at least one adult well enough to get them a gift, too, here are her suggestions for them!
FOR ADULTS (and everyone):
Help your martial arts friend keep that library organized and standing with these neat Martial Arts Bookends ($16.99). Heck, any booklover who trains would love to find these under the tree!
I carry an aluminum version of this, but for some reason, the wood version is just... cooler. Buy your martial artist this Deluxe Wood Hestitan Keychain ($12.99) and help them train their palm stick / dulo-dulo / yawara work on the go! Speaking as a mom with a big purse, it's also a huge assist to fish around for this keychain when they sink to the bottom of my purse.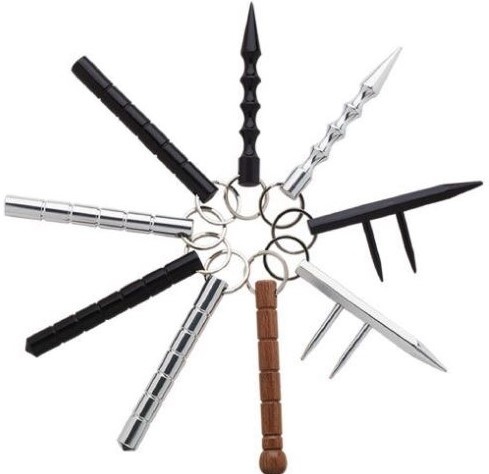 Century actually has several styles of hestitan keychain, featuring varying degrees of stabby-ness. The Deluxe Wood Hestitan Keychain is the brown, wooden -- obviously -- one pointing almost straight down.
I said I prefer bag gloves above, but when I need a good boxing glove, I'd sure love to have a pair of Strive Washable Boxing Gloves ($49.99) in my bag! They come in so many neat patterns and colors and hey, no more stinky gloves since they're washable!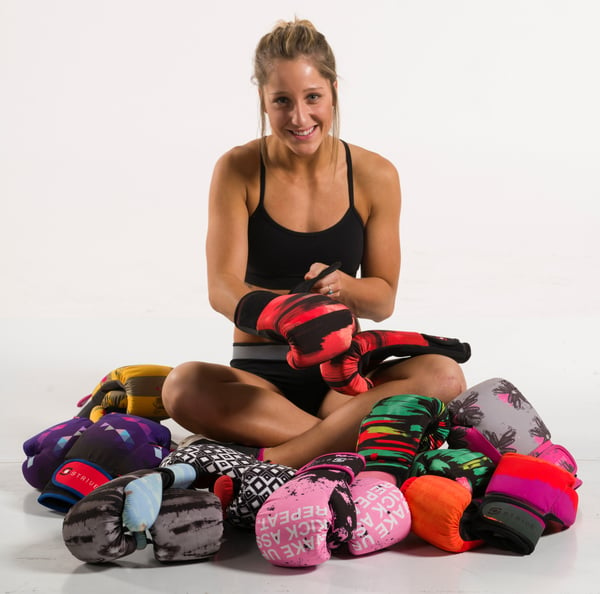 So many to choose from!
I am not a fan of head gear. Not because I enjoy getting hit in the head with no protection, but I find most of them limiting, especially in my peripheral vision. This C-Gear Headgear ($49.99) looks like it solves the problem, plus the design is sleek. My next purchase for headgear will be this one.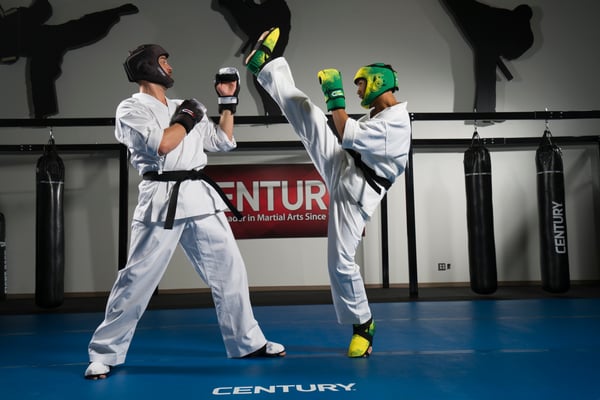 Original C-Gear headgear (left) and C-Gear Sport headgear (right). C-Gear Sport is machine washable, too!
Know someone who wants to carry pepper spray? I like this 3-in-1 New User Kit ($14.99) as a way to get started. Includes PRACTICE SPRAY which is awesome. I think a certain Stick Chick who's been a very good girl this year might find this in her stocking, maybe.
WEAPONS:
If you read my blog (The Stick Chick Blog) you know that I'm a weapons nerd, and I just love old-school, realistic style weapons. I can't recommend the tournament weapons Century offers, as I just don't use them myself. But I can recommend these.
Escrima/Arnis/Kali sticks: Any of the rattan sticks you find at Century are fine for playing Arnis/Kali/Escrima, but this is a holiday gift, so why not go fancy and buy them a pair of Hand Carved Rattan Escrima sticks ($16.99 ea)? This stick is so pretty, it might be better as a display set versus using them every day and risking them breaking (which most do eventually). If you want to be able to hit people and not hurt them, check out the Actionflex Escrima. I own several of these and they're great for drills where you need to hit the body without having to wear a lot of heavy protective equipment. These may seem pricey but they're pretty durable under hard use (there's a whole set of Actionflex sparring equipment you can find in the Gift Guide, too).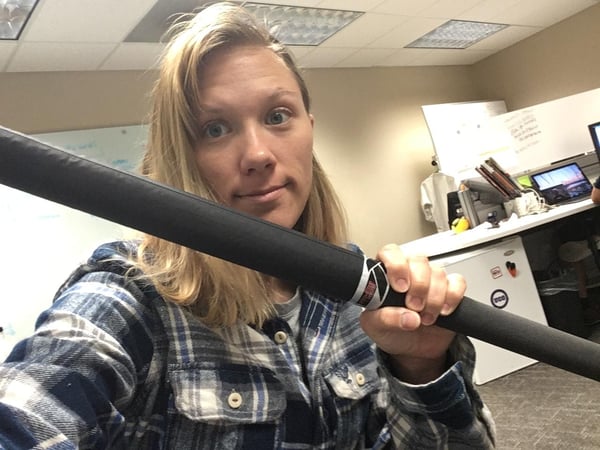 Editor's note: I'm gonna go ahead and double-recommend the Actionflex escrima. I have two from the Kuro Obi line, and they are the bomb. I train a little bit of kali and these let me and my friend actually spar and practice 'defanging the snake' (disarm strikes) without breaking each others' knuckles. As someone who types a lot, I need my knuckles.
Nunchaku: I'm old-school as I prefer basic wood with cord (versus chain). Century offers two sets of nunchaku that get the Stick Chick two-sticks-up rating, and they're both really a good value. I recommend the Octagon Corded Nunchaku ($12.99) and if you want something more fancy, the Carved Dragon Cord Nunchaku ($24.99).
Kama: When I train with weapons, I hit stuff (bags, other weapons, etc.) I have yet to see any wooden kama that can really hold up over time versus, say, a bo staff. So if you're actually hitting stuff, I recommend the Polypropylene Kamas ($24.99 for the pair). They're going to hold up really well and they're dense and can give your hands/arms a good workout. Century carries a number of polypropylene weapons that I think are a great investment for hard, realistic weapons training.
Bo: Speaking of hitting stuff, my bo get a hard workout, so I need a very durable material in mine. Here's one from Century that I've used and will work well. We've used the Straight White Waxwood Bo Staff (comes in 4 ft., 5 ft. and 6 ft. lengths - $39.99) versus other hardwoods and they hold up really well to a good beating. There is a tapered version I haven't used ($39.99).
You don't have any excuse not to get that martial artist in your life a cool gift from Century. Neat and useful gifts at reasonable prices – what else can a Scrooge ask for?
Did I miss anything cheap - and cool - from the Gift Guide that you recommend? Let us know in the comments!

ABOUT THE AUTHOR: Jackie Bradbury, the Stick Chick, is Dayang Dalawa (2nd Degree Black) in Presas Arnis, and 1st Degree Black in Kobudo weapons, and also studies Okinawan Karate (Kuzushi-Te). Jackie teaches martial arts with her husband at Kindred Protective Arts, hosts the Kansas City Presas Arnis Meetup, and is the author of the Stick Chick Blog. Email Jackie at TheStickChick23@gmail.com.