If you're a part of the martial arts world, chances are you know about Bill Wallace: author, actor, and undefeated karate champion.
Yeah, you've probably heard of him. But even if you have, you may not know all of these fun facts about Bill "Superfoot" Wallace:
1) He attributes part of his inspiration for starting martial arts to Black Belt Magazine (see video):
2) Wallace wrestled in high school, and was initially drawn to judo. Unfortunately (or fortunately, for karate fans), during training one day, he ripped the ligaments in his right knee, forcing him to quit judo for good.
3) Naturally, he decided to learn karate instead (which is pretty cool; I mean, I hurt my knee once and my thoughts were, "Hm, better not train for a while," not "Hm, better learn an entirely new martial art!")
4) Despite some doubt from skeptics, Wallace quickly adapted to karate and became a powerhouse in competition. His left leg kick was clocked at 60 mph – despite research, I can't find out if this means he was legally unable to kick in school zones or residential areas.
5) Before going pro, Wallace competed in point-fighting karate circuits.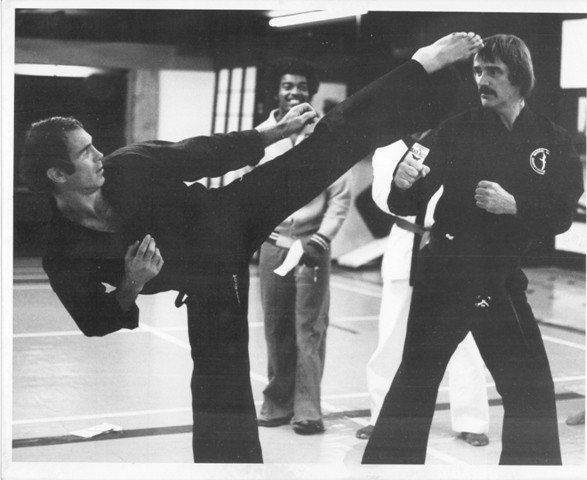 6) Wallace has been a personal trainer for several celebrities, including Elvis Presley, John Belushi and Michael Jai White.
7) On that note, he's also starred in movies alongside Chuck Norris ("A Force of One") and Jackie Chan ("Protector"), as well as Belushi ("Neighbors" and "Continental Divide"). The clip below shows a trailer for "A Force of One," with the Wallace/Norris fight towards the beginning.
8) For those of you wondering, "Wow, this is unfair, is this guy good at everything?" – no. He didn't do fantastically in kata competition, on account of the whole 'ripped ligaments in one leg' thing.
9) …but he more than made up for it through his domination in professional karate fighting. His career spanned 15 years and 23 fights, throughout which he remained undefeated.
10) He didn't just fight in the ring: when Wallace was younger, he would accept invitations to spar with any martial artist who attended his seminars. This lead to some…interesting…challenges from individuals eager or desperate to prove they could take down an undefeated fighter.
11) These fights went poorly for the challengers. So poorly, in fact, Wallace's lawyer intervenedand let him know it was probably a good idea to stop knocking so many people out.
12) Given his signature high kicks, Wallace is a huge proponent of the importance of stretching -- so much so that he even designed a stretching tutoral for Century's VersaFlex, as well as several other tutorials!
13) At the 2017 Martial Arts SuperShow, the city's mayor officially made July 8th Bill Wallace Day in Las Vegas! Wallace was awarded a certificate commemorating the event…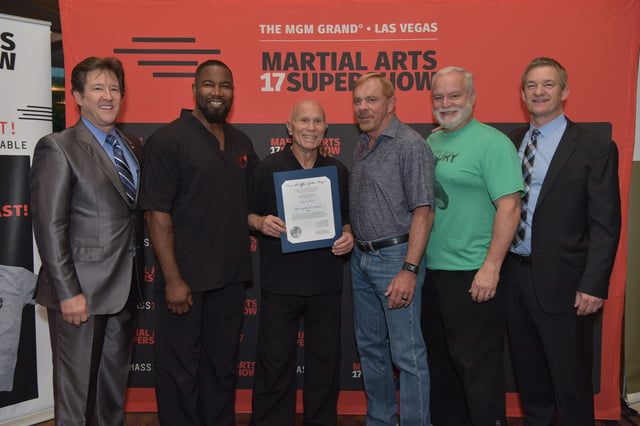 14) …as well as a ceremonial box of maple long john donuts.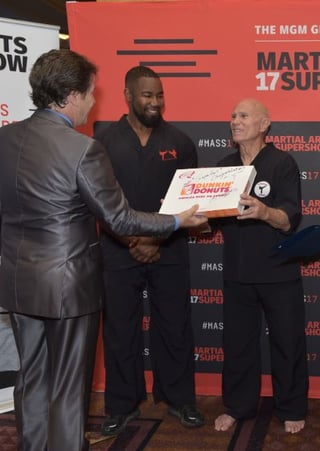 Again, happy birthday, Superfoot! We wish you many more years of kicking, and a great day filled with maple donuts (or cake. Whichever)!