Two great New Year's resolutions many of you may have made: "I want to get in better shape," and, "I want to learn self-defense." You can kill two birds with one stone: Learning a martial art might be one of the best ways to stay in shape and to learn self-defense. Krav maga is an amazing martial art for both purposes.
---
Develop New Skills
Krav maga uses techniques from a variety of different martial arts. It takes inspiration from boxing, judo, jujitsu and others. If you plan to focus on self-defense, you can even utilize different props and weapons.


The main purpose of this art is to teach people how to defend themselves against one or more opponents. Likewise, it teaches students how to use their bodies for self-defense and to rely on reflexes. The self-defense element is what teaches people how to target an attacker's weaknesses.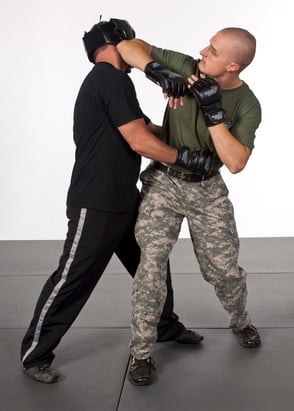 Krav maga courses will include some sparring sessions. Not only are these sessions great cardio, if your primary goal is to learn self-defense, then sparring will be extremely helpful, and even necessary. Many classes will focus cardiovascular conditioning and circuit-style training. Others will strictly stick to the martial arts side of krav maga. Neither way is wrong; it just depends on your instructor's style.
Experience Health Benefits
If you stick with krav maga, you're going to experience physical health/fitness benefits, like more strength and increased cardio endurance. As a self-defense course, however, krav maga also bestows non-physical, "under-the-surface" health benefits like increased confidence and reduced stress. Both of these things can contribute to improving your (equally important!) mental health.
Starting Krav Maga Courses
Not all krav maga classes are the same. While there are licensed training centers and martial arts studios, each gym has its own area of focus. If you want to focus more on the fitness aspect, then you can. You can incorporate self-defense moves while making sure that your clients get a high-intensity aerobic workout.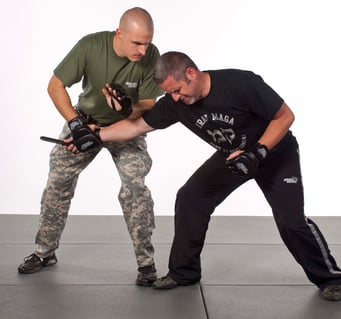 One of the major benefits of this type of martial arts is that there is no uniform required. People can wear their comfortable workout clothes and dress in what makes them the most confident. Simply put on a pair of workout clothes, some supportive sneakers and you're ready to go. Forget age as an obstacle. This type of martial arts training is appropriate for people of all ages. Even children can benefit from it!
Whether you want to get fit for fitness' sake, or learn self-defense, krav maga is incredibly beneficial. Boost your self-confidence, burn calories and reap the benefits of self-defense and physical fitness!