While nearly forgotten today except for its use in modern Sherlock Holmes movies, bartitsu was one of the first forms of mixed martial arts the world has ever known. Developed by Edward William Barton-Wright in 1898, this style used a combination of techniques adopted from boxing, French kickboxing, jujitsu, and cane fighting to create what Barton labeled "A New Art of Self Defense."
While this style of English martial arts has not been as popular or enduring as other types of martial arts still taught frequently today, it is perhaps the most unique. Here are seven fun facts on the quirky, gentlemanly art of bartitsu.
1. The Creator Named Bartitsu After Himself
When first introducing his new form of martial arts to the public through articles he wrote for Pearson's Magazine, William Barton-Wright introduced the term bartitsu which was a combination of "Barton" and "jujitsu." While this fighting style relied on a combination of several different fighting styles, its main focus was on techniques found in jujitsu.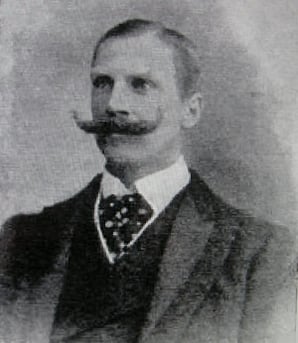 2. Barton Created an Official Bartitsu Club
After his articles became widespread throughout England, Barton started the Bartitsu Academy of Arms and Physical Culture, or better known as just the Bartitsu Club. Has added to his team experienced teachers from around Europe and Japan to help him teach this new English martial arts to the many people in London who came to club in hopes of learning self-defense. However, the price of admission to this club was very high, so only wealthy individuals in London were able to attend.
3. Sherlock Holmes Practiced Bartitsu
Bartitsu quickly gained traction as an English martial art and became very popular throughout the country. In fact, it was so popular that even Sherlock Holmes claimed to have studied the fighting style in The Adventure of the Empty House, stating "I have some knowledge, however, of baritsu, or the Japanese system of wrestling, which has more than once been very useful to me."
However, how much knowledge Arthur Conan Doyle, the creator of Sherlock Holmes, had on bartitsu is questionable since it is misspelled as "baritsu." While this typo puzzled literary scholars for many years, its presence in the book is often considered the main reason bartitsu is still remembered today.
4, Everyday Items Were Used as Weapons
With bartitsu, no blades, staffs, nunchakus, or familiar weapons of any sort are necessary. Rather, a simple umbrella or cane will do. With the help of a Swiss master-at-arms named Pierre Vigny, a modified form of stick fighting was added to the English martial arts to allow Englishman to use items they normally carried to strike attackers. In his published articles, Barton also describes how to use other items such as cloaks, overcoats, or hats to defend oneself.
5. Bartitsu Wasn't Just for Gentleman
Men weren't the only ones to take an interest in bartitsu. The style was also promoted as a good form of self-defense for women and many women were admitted into the Bartitsu Club. One of the most well-known female students of this martial arts was Edith Garrud. Bartitsu was her introduction to martial arts; she later went on to study jujitsu and use techniques from both arts to aid the Suffragette movement.
6. Bartitsu's Heyday Only Lasted 4 Years
Unfortunately, bartitsu's quickly gained popularity didn't last long. The Bartitsu Club closed in 1902 and some of the teachers who worked there went on to open their own schools. Barton tried to revive bartitsu on more than one occasion, but was unsuccessful in doing do. He continued developing the martial art until the 1920s when he decided to switch to a career as a physical therapist.
7. But, It's Making a Comeback!
With the public's interest in Sherlock Holmes and steampunk, many more people throughout the world have become interested in bartitsu and learned the martial art for themselves. An international association called the Bartitsu Society spent much time researching Barton's original articles and further developing the style. Now, there are books, movies, and documentaries on the topic. Bartitsu even made an appearance, oddly enough, at a music festival in 2015.
Applications of Bartitsu Today
Whether you're interested in learning this English martial arts form demonstrated by Robert Downey Jr. as Sherlock Holmes or want to find a new way to defend yourself if the situation ever arises, there is much more information readily accessible than ever before, and many opportunities to learn even more about this gentlemanly martial art.