Everyone is familiar with Nigel the Ninja! Nigel has appeared in schools, homes and dojos for the last year, making youth martial arts even more fun than they already are! Well, the Centurion is proud to announce the next stage in the development of Nigel...
Here's the original Nigel: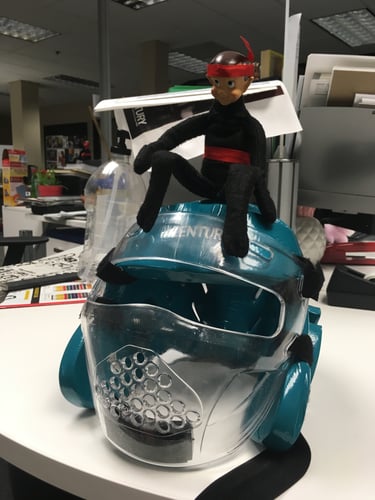 And now, introducing the NEW Nigel the Ninja with EXTRA NINJA: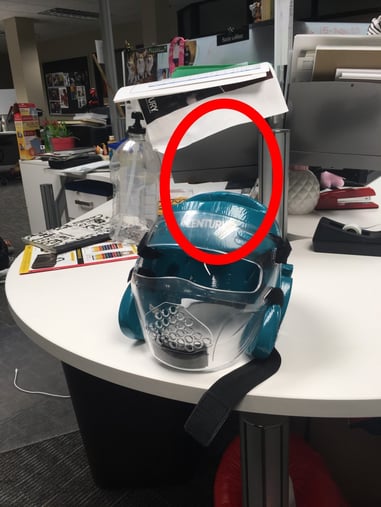 Ninjas are supposed to be sneaky, and masters of disguise and concealment. The Original Nigel has that, to some degree, thanks to his mostly black outfit, but the new EXTRA NINJA Nigel takes it to another level!
You can use the new Nigel in the same ways as you did the original - hide him around your school, let your students take turns bringing him home, leaving Notes from Nigel, etc. New EXTRA NINJA Nigel is also great for your adult classes!
To scale, the new Nigel is approximately the same size as the original. Here's Justin holding EXTRA NINJA Nigel so you can see: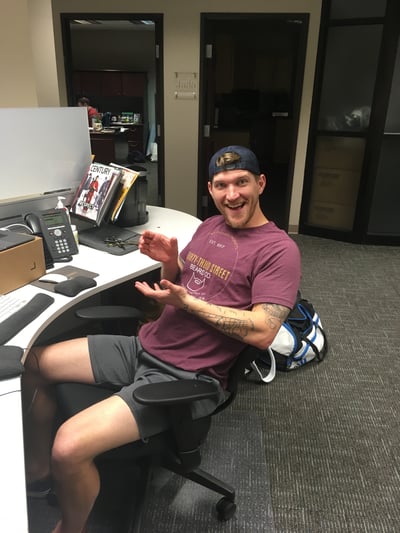 Pretty cool, yes?
He's in stock in our Showroom now: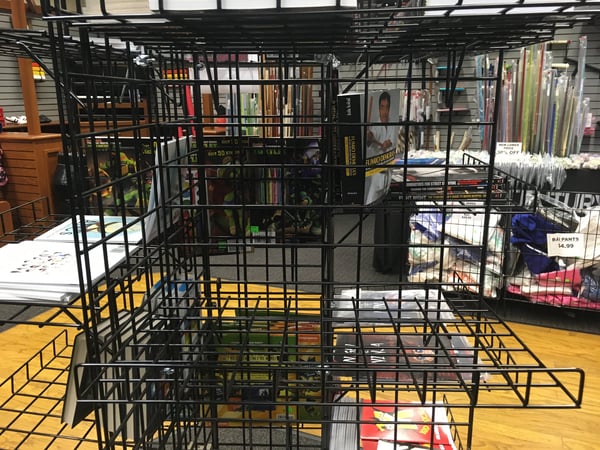 So don't wait - get your New EXTRA NINJA Nigel today!
UPDATE: HAPPY APRIL FOOL'S DAY!