Jason Regan was born with autism, but never let it define him. He made a path for himself in Tang Soo Do.
Autism is diagnosed in about 20 per 1,000 children in the United States.* Symptoms can vary, but the core challenges directly affect social abilities, communication and behavior. Jason's condition allows him to process information, just differently than everyone else. His parents discovered the challenges of physical activity when they started to enroll him in competitive sports.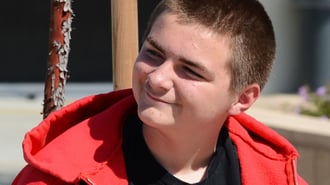 "We tried soccer, but it had no boundaries, and he didn't understand all of the commands because it was loud and outside," says Jason's mother, Christine Regan. "We tried baseball, but it didn't register with him either. So we thought about martial arts. He was five years old, and needed to be in something. So we decided to try it."
Christine enrolled her son in Tang Soo Do University (TSDU), under instructor Master Jason Flame. Having experience with teaching autistic children, he identified her son's needs up front and found he responded to visual motion.
"It was very difficult in the beginning," says Christine. "He was non-verbal. And he couldn't process all of those commands during class when he started. It was very tough. But when his instructor performed the motions in a mirror in front of him where he could see it – he got it. He put it together."
Progress takes time in martial arts. But patience, hard work, consistency and good teaching show the results. Every belt that Jason earned, helped him turn a corner.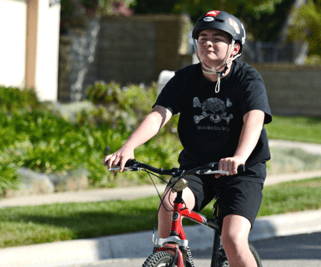 "Every test was a big thing for us," says Christine. "And he started to realize what he could attain by going to class. The biggest change was that he started showing emotion, because he was physically tired from class. He's never shown emotion – and in autism, that's a big thing."
Although Jason has earned a first- and second-degree black belt, he's still going forward, pursuing his third. "It's so much more than just the exercise," says Christine. "The entire picture is so much more than what I've experienced on a baseball or soccer field. The respect, the confidence, the whole picture. I'd love to scream it from the rooftops that kids with autism should do this."
*Source: Centers for Disease Control and Prevention