Samery Moras is a 4th-dan black belt taekwondo competitor. She is a five-time member of the US Collegiate National Team and member of the 2014 US World Cup Team. Samery is still active in competition, and also owns and teaches at two taekwondo schools in Utah. Her mission is to push herself to a personal best and inspire others to do the same! So when Century reached out to her and asked her to write a blog helping other competitors prep for their first tournament, she was happy to help! Here's what Samery had to say:
Eighteen years ago, I competed in my very first taekwondo tournament. Since then, I've participated in more than I can count. Along the way, I have learned several lessons from mistakes and found some good tips. Though the first tournament might seem the scariest, I promise you it's worth it! To help you gain confidence for your first competition, here are a few tips to help you prepare: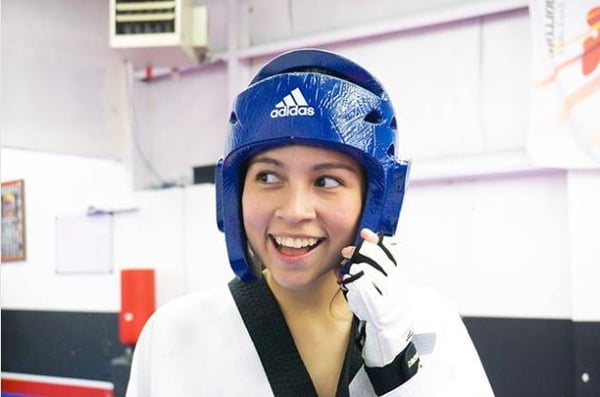 Weeks Before The Tournament
Talk to Your Coach. Your coaches are going to be your best resource when preparing for a competition. They know what to expect, and how to train to be at your best. Tell them your goals and discuss a training plan leading up to the tournament. Just going to class won't be enough, so ask them what you can do to practice at home. Do you need to run in the mornings? Practice your stances and strikes? Work on kicking different distances or blocking? They'll be able to help you get in competition shape!
Read Over the Info Packet. Don't forget to read the information packet thoroughly. Check the rules, schedule, and requirements. I've seen a lot of athletes show up at a competition and find out they don't have the right regulation gear, so make sure you check this ahead of time! Study the rules so you don't have any surprises on competition day.
Review Your Eating Habits. What you put into your body has a huge effect on your performance. If you're going to try and compete in a lower weight class, now is the time to start making some changes – not days before the competition. Even if you're not fighting, nutrition still matters! Make sure you're giving your body healthy foods to provide you with fuel and energy to excel in all your training sessions!
Visualize. I'm going to repeat this one in every section. Visualizing is a huge part of preparing for an event. Imagine the moves you'll be executing at the competition, and repeat these in your head. See yourself performing at 100%. This is a great way of training your brain so it knows what your body has to do inside and out.
Tell Your Friends & Family. This is an exciting time! You're going to appreciate all the support you can get, and chances are your friends and family will be delighted and eager to be your #1 fans. Tell them date of the competition so they can plan ahead to show up and cheer you on.
Practice! This is the time to make mistakes and learn from them. Put in as much time and effort as you can, to really achieve your highest potential. Listen to advice from your coaches and instructors and work to make the changes they suggest.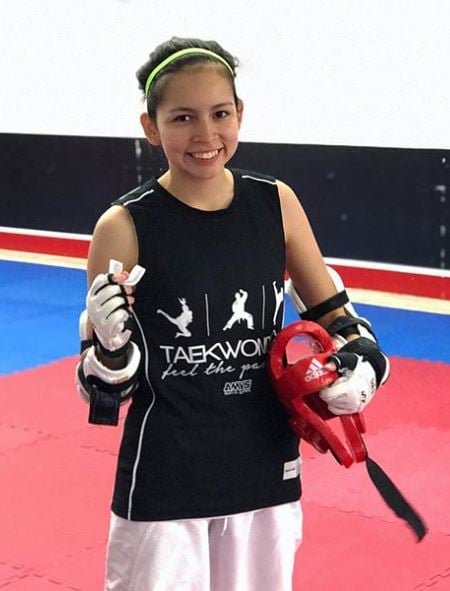 The Week Before Your Tournament
Taper Off. Don't completely stop training, but ease off the gas a little bit. You need to make sure your body has enough time to completely recover by the big day.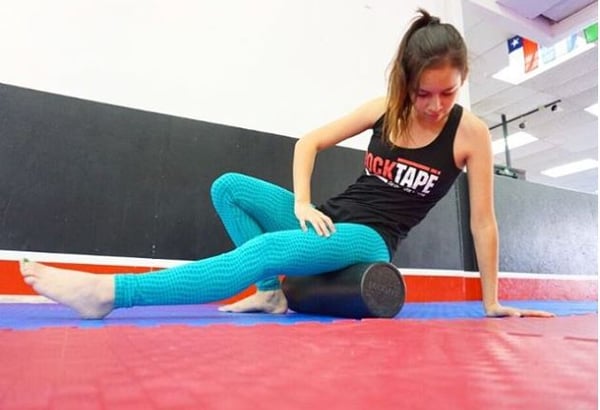 Review Logistics. Go over all the logistics of the competition's events. How are you getting there? How far away is it? Are you riding with someone? Where do you have to go once you get there? Planning ahead is key so you feel more prepared. You'll be able to focus on your competition mindset, and not finding a place to park.
Create a Warm-Up Routine. If you haven't already, make sure to have a planned warm up routine for the day of. This can be anything from jump rope, stationary exercises, stretching, and so on.
Visualize. Once again, visualize. At this point, start thinking about what the tournament day will look like. Run through the day's events starting with the warm up, stretch, and your event. Feel confident because you've worked hard and know what you need to do.
Sleep Well. Make sure you are getting adequate rest each night. The correct amount of sleep varies per age group – young kids need 9-11 hours, teens 8-10 hours, and adults 7-9 hours. This is key so that your body has enough energy for the day ahead.
The Day Before Your Tournament
Avoid Last-Minute Changes. If you can, avoid changing up anything from your normal routine. Don't try and learn a new skill this late in the game. It'll be hard to master and will just add stress and worry. I'd also avoid using any gear that you haven't used before. You'll want to be confident in the equipment you're working with.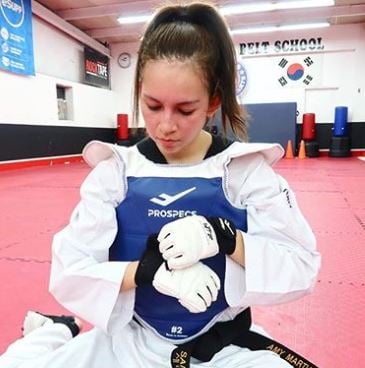 Eat a Nutritious Dinner. I like to eat pasta and chicken the day before I compete. Whatever it is that you prefer, make sure you eat enough to energize your body for the next day. Right now is also not the time to try that new Tex-Mex/sushi fusion restaurant, or eat anything else unfamiliar that might result in an upset stomach.
Get Packed. Pack up everything you'll need for the next day. Make a list of things to double-check in the morning so that you don't have to think twice as you're walking out the door. Here's a list of 10 items you do not want to forget to take the competition.


Visualize. Before you go to bed, run through tomorrow's events one last time. Feel how exciting it'll be to finally show what you've been working so hard towards. No negative thoughts allowed! Bring in as much positive energy as you can.


Get Enough Rest. Go to sleep. Turn off your phone, TV, and computer, and get some good rest!
The Day Of the Competition
Wake Up Early. Don't show up at the competition half-asleep! It's important to wake up early to give yourself enough time to get ready so that you're not rushing.
Get a Healthy Breakfast. Even if you don't feel hungry (that might just be the nerves) make sure you get a healthy breakfast in your system. A few things I like to eat are eggs, fruit, and some kind of healthy carb like oatmeal or whole-wheat toast. I avoid anything greasy or heavy.
Use Music. Music can help you set your mood throughout the day. If you're feeling super nervous, try and listen to some calming music to keep you relaxed. When it's getting closer to competition time, I'd suggest putting on some energetic music to pump you up and get the adrenaline going. Have playlists pre-selected so that it's all ready to go!
Remember to Hydrate and Eat. Many sparring competitions last most of the day with several matches a decent length of time apart. Keep track of the schedule and make time to eat lunch, and have snacks. Don't forget to keep your body hydrated with plenty of water!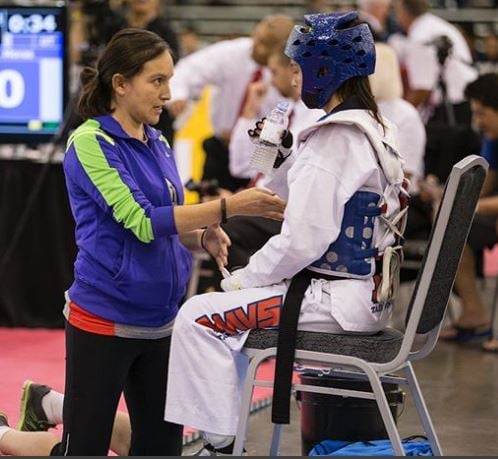 Warm Up Well. Take the time you need to warm up so your body is at its peak condition. Get a good sweat going and don't forget to stretch!
Make Sure Someone Records Your Competition. This is important so that you can look back on your performance afterwards and learn from it. Win or lose, there's always something you can improve on!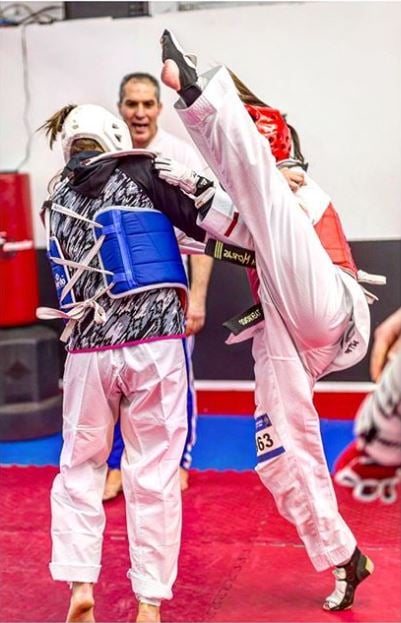 Enjoy It! Enjoy the nerves, the cheering crowds, and the atmosphere of competition. Don't let yourself get so caught up in stress about performing well. That takes off your mind off of your goals. In the end, tournaments are great memories and tons of fun, so enjoy the moments you've worked so hard for!
Lastly, if you completely forget your routine or freeze during a match, don't worry. Many successful competitors didn't start out with a gold medal at their first competition. It has nothing to do with your future competitive career. In fact, think about this- no one asks Olympic champions if they won their first tournament. Take your experience and use it to learn and improve for next time. Set more goals and keep working hard – they best is yet to come!
If you want more advice and tips about the martial arts lifestyle, check out my blog:
• • •
Feeling inspired? Start training taekwondo today and your first tournament could be right around the corner!